It's time at last for me to comment on Michael Aquino's new edition of Anton LaVey's The Satanic Bible. I've been meaning to read that book for quite some time, and now that I have, I have a lot to say. My good friend Summer Thunder assured me once that it was an important work for Satanism or more specifically Satanic culture, and I have no reason to doubt him. After all, this is indeed a revision of The Satanic Bible, and one written by one of Satanism's leading philosophers and exponents who also leads a major Satanist organization (the Temple of Set), so we can take this as a important point of development for Satanism, one that may indeed already have influenced its direction since its release last year. As such, the most important part for me will be to assess the general philosophical content of the book so as to gauge what could well be the direction of Satanism going forward.
Right off the bat, before we get into the content, I must mention how such intent is reflected within the structure of the book. The book can best be described as what The Satanic Bible would look like if it was written by Aquino, with his particular background and ontology in mind and with a lot of additional content included. The book has five chapters, the first four of which are named for Satan, Lucifer, Belial and Leviathan in that order, reflecting the structure and intent of the original Satanic Bible. The Satan chapter isn't the quite the same as it was in LaVey's book, but it does offer some diatribes intended to expound the spirit of Satanism, this time from the (alleged) perspective of the infernal pantheon (Satan, Beelzebub, Azazel, Abaddon, Asmodeus, Astaroth, Belial and Leviathan). The Lucifer chapter is devoted to Aquino's formulation of a philosophy of Satanism that is somewhat distinct from LaVey's original philsophy, much like how in LaVey's original book the Book of Lucifer was dedicated to formulating moral and epistemological philosophy, with sections of the book divided between the subjects of the universe, time, gods, and the soul (with a lot of very silly titles). The Belial chapter is, much like in LaVey's book, dedicated to magick, ritualism and explaining how it works. The Leviathan chapter is devoted to the word of Set, which is divided into nineteen parts in exactly the same way as the Enochian keys are in LaVey's book. In addition to this the four chapters (except for the Belial chapter) each come with a backstory section dealing with the chapters of the original Satanic Bible. After those four chapters, however, there is an additional fifth chapter, titled Yankee Rose (a clear reference to the cryptic ending of the original Satanic Bible), which seems to be focused on the history of the Church of Satan (a subject also covered in the preface), with of course the aim of "decoding" the meaning of the Yankee Rose phrase in the original Satanic Bible.
The book begins with a foreword supposedly written by Satan himself. I think it's safe to assume it was not quite written by Satan, but from the perspective of what Aquino believes to be Satan, but that it is taken as the word of Satan, and that the word of several other beings is mentioned in the book, indicates that Aquino intends his doctrine to derive from revelation, which is the tell that we're dealing with a theistic framework. In any case, it serves as the introduction to what Aquino's version of The Satanic Bible is supposed to be: a means of self-discovery from the Satanic viewpoint, the act of reading it to be taken as a rite passage to into "a universe" or "universes" not known to physics (he actually goes out of his way here to refer to physics as pedantic; totally not anti-scientific at all, I see we're off to a wonderful start already). Also worth noting is how Satan is taken to be the name of an entity universal to human cultures, supposedly embodying the same tropes throughout his incarnations, with the name Satan just being the name specific to Western "Judeo-Christian" culture, and he treats various other deities as isomorphic to Satan archetypally, such as Set (of course, this is Aquino after all), Odin and Quetzalcoatl. All of these are very quizzical for numerous reasons. I find it funny how Aquino never referred to the Roman god Mercury, since Odin, and to a lesser extent Quetzalcoatl, both share traits with Mercury (Odin in particular was linked to Mercury through the Gaulish deity Lugus). Or Ba'al considering Set has more in common with Ba'al than Satan and indeed was directly identified with Ba'al by the Canaanites who migrated into Egypt (referred to by historians as the Hyksos). Also, I find it weird how, after Set got sick of being referred to by Satan at the time Michael Aquino began founding the Temple of Set (at least according to Setian lore anyway), Set seems to just be cool with being referred to as Satan. Weird how that works.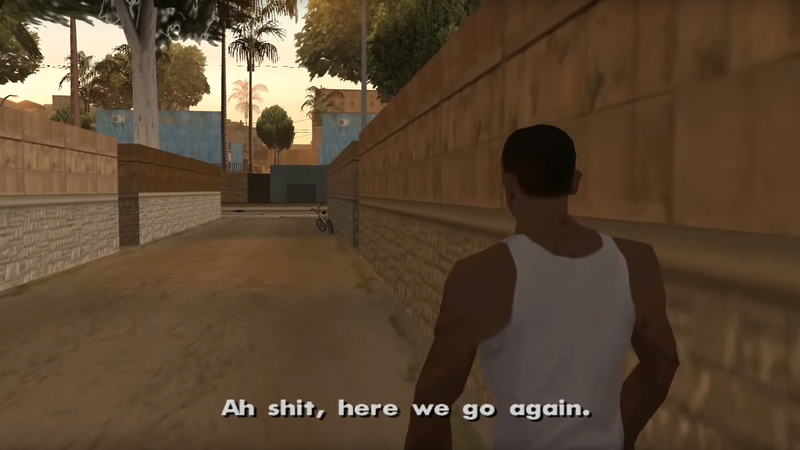 The preface appears to center itself around the idea of a revision of the Satanic Bible, entailing that the project was in planning for a long time (apparently LaVey intended to do his own revision as early as the 1970s but never got round to writing it before his death in 1997), but it also seems to focus on the subject of the authenticity of the original Satanic Bible, which Aquino seems to believe was repudiated not long after it was origianlly written. It's here that we also, for a brief moment, see Aquino's intent in so far as forming a philosophy based on what he believes to be beyond nature, unnatural. To me this is much in contrast with Anton LaVey, who (if Stephen Flowers is anything to go by) intended to create what can be described as a natural morality, and I say this on the grounds that, if Aquino's morality is centered on an unnatural object, then his moral system can be framed as an avowedly unnatural morality. One minor detail to note however is that he appears to treat every Abrahamic book after the Torah as just a clone of it, which seems nonsensical when you consider the way that these texts diverge from each other (for example, the Hellenic influence on the New Testament in contrast to the Old Testament). Though, as you'll see later, he tends to do that a lot with RHP religions. After some pretty interesting historical exposition on the early days of the Church of Satan, we return to the theme of the original Satanic Bible's authenticity, where Aquino claims not only that it lost authenticity in 1975 due to LaVey's careerist restructuring of the Church of Satan, but that the Satanic Bible itself had been reduced to a work "occult fiction" that happened to contain social criticism. That's rather harsh of him, but I guess I can understand where he's coming from.
After the preface is a page entitled Introduction by Lady Diane LaVey High Priestess Church of Satan, but that page consists entirely of the page title, Diane LaVey's birthday, an image of Diane LaVey from the old days, and a statement saying "Michael's audacity is breathtaking". That's it. After this is the contents section and then the rest of the book. Some introduction. One wonders what the purpose of this page was.
There are two short sections preceding the first chapter. The first is a list of Anton LaVey's inspirations, and the second, more interestingly, is a section entitled Indulgence in Brimstone. This appears to be this books version of the Nine Satanic Statements as they appeared in the original Satanic Bible. In both cases they directly precede before the Satan chapters of their respective books, contain nine statements to sum up the ethos of the belief system in short order, and both are decorated with the Cross of Leviathan (a.k.a. the symbol of sulfur or brimstone). This to me is one of the things that demonstrates continuity between the two Satanic Bibles, which is good because it fulfills the purpose of the book. As far as the actual statements go, they are as follows:
Indulgence establishes life, as abstinence death.
Indulgence in the present realizes the future.
Indulgence is quickened by truth, stricken by falsehood.
Indulgence is nourished by love, generosity and benevolence: but only when so appreciated and recompensed.
Indulgence in the excitement of creation finds its balance in the annihilation of destruction.
Indulgence is the Fountain of Life, but forbidden to those who seek only to consume life.
Indulgence within Nature through a form of that Nature is a gift of the Natural and the NonNatural, that you may Become both.
Indulgence for its own pleasure is a sacrament.
Indulgence is ever beset by the death-worshipful who would kill whatever they fear: Beware!
Unlike the original Nine Satanic Statements, in these new statements Satan does not seem to make any appearance, and instead the center of this litany is the concept of Indulgence. In the footnotes, Aquino tells us that the concept of Indulgence "elicits far nobler, indeed divine qualities in the Satanist", speaking in relation to the original Nine Satanic Statements and the speech from John Galt in Atlas Shrugged that Aquino thinks forms the basis of said Statements, but beyond that his concept of Indulgence is not precisely defined other than in distinction to LaVey's formulation of hedonism in the Lucifer chapter, where he explains that Indulgence should be taken to mean an Epicurean rather than hedonist outlook. It seems that these nine statements are to be taken as the primary means of defining this concept of Indulgence. In many ways we see an echo of Anton LaVey's original ethos, as summed up by that famous axiom of his, "Life is the great indulgence – death the great abstinence". But we also get a framing that might be characterized as somewhat Epicurean, with the emphasis that Indulgence is nourished by truth and the warning that it shall be forbidden for those who seek only to consume it, suggesting that this is not a conception of baseline hedonism. The more peculiar detail is the assurance that one may become both natural and unnatural (or, sorry, "NonNatural"; you could have hyphenated that Mr. Aquino). I wonder how this is to be done, or moreover I wonder how the two can be equals if the highest object of his ontology is what he considers to be outside of Nature.
After this, we come to the Book of Fire, which appears to just be content of The Diabolicon, an essay which was written by Michael Aquino in 1970 while he was a member of the Church of Satan, written from the point of view of Satan and the infernal pantheon. The first thing I notice is that here Satan is identified synonymously with Lucifer which, as I've explained before, is historically incorrect. But that's the least important detail here. I do like how it begins with "Hail Man!", which suggests some commitment to humanism. In any case, what we're getting from here on out is a retelling of the mythology of the War in Heaven and the creation of the universe. Here, Satan explains how he liberated mankind by disrupting the order that came into being with the emergence of a being named God by introducing Will. This brings him into conflict with the angels Michael (here the "Lord of Force") and Masleh (a Hebrew angel of the zodiac who is apparently referred to as Messiah at one point), thus leading up to the War in Heaven (or "The Great Seraphic War"). Masleh then descends to the Earth to censor the effects of Satan's gift, and inspire in humanity guilt, conformity, herd mentality and so forth, and the host of heaven imposes Abrahamism upon mankind and their prophets teach them to be mindless animals before God, with Satan being hated and mocked in this world order. Already I get weird Randian vibes from this, though Aquino would insist otherwise due to his theistic outlook. But we see an interesting side of Satan as well: a being who feels compassion for the species he is attempting to liberate, a being who feels sorrow for those who have befriended him and heeded his teachings only to be met with cruel persecution and often execution. We also, however, get a very strange doctrine about the nature of the universe.
What, man, art thou? Why thy presence? Because thy own purpose determines that of the cosmos itself, though otherwise it may have been suggested – the creation, perpetuation, and exercise of the Satanic marvel that is free and unbounded Will. Consider, were man to perish, what futility would envelop the Universe, for apart from appreciation and use it is a thing of insignificance.
The implication of this would be that the universe has no existence outside of humanity, or human observance, or would have no purpose without the existence of humanity. This of course would raise such questions as "if this is the case when why does the universe generate us in the first place?" or "what of everything that came before mankind?" or "how do you deal with the concept of the universe existing outside of our opinion of it?". Sadly, I find that these questions are not dealt with sufficiently.
Next we get to Beelzebub, who describes mankind as his inspiration and object of aspiration and tells us about the history of Heaven, Hell and Earth – basically this is the cosmology section of The Diabolicon. He tells of how, before the fall, he wanted to be Satan (or "be Lucifer", because in this asinine Christian-inspired framework they're the same entity), but Satan admonished him and told him that he is not God and that he is not here to offer salvation or "blissful nirvana", before talking to him about how creation and design stem from impulse rather than by law (in other words, spontaneous creation, which is weird for a theist to advocate for and also kind of flies past the thought of there being a concept of laws of physics that can be observed). Will is also described as being of neither divine nor chaotic origin, and it's not quite explained what that means. Beelzebub then tells of his desire to become independent from God, talks to Michael of his vision, after which Michael and Satan start arguing with each other, with Satan explaining that he differs in substance from Michael because he derives from himself, and as such is discord, whereas Michael derives from God. He tells then that after Satan reveals his mind to the angels, several join him, and then Masleh implores Michael to cast him down, which he does, resulting in their exile and the concept of God being "shaken", resulting in the rise of endless chaos, which is weird because apparently humans have still had to deal with God and his angels since the events of the war in heaven. Where heaven is the place of order and conformity to God, Hell is a place where freedom is absolute and truth is not constant because it reflects the wills of all who inhabit it.
Then we get to Azazel, here the Arch-Daimon of Hell, who tells more about the war in heaven. Then we get to Abaddon, here the Daimon of death, who continues in that direction. Then we get Asmodeus, who in this book seems to have transformed from the demon of lust to the Daimon of science. Here Asmodeus claims to be responsible for Isaac Newton discovering the law of gravity, the materialist philosophy of Democritus (which is ironic because of what has already been established), and the efforts of mathematicians, astronomers and explorers to understand the cosmos around them. He also claims to be repsonsible for teaching politics and civilization to the Greeks, the Egyptians, the Chinese, the Aztecs and the Ashanti. This is a quite a departure from Asmodeus' usual mythological role, and again affirms the revelationist aspect of Aquino's doctrine, stressing that human enlightenment was the product of supernatural intelligences. Then we get to Astaroth, Daimon of the senses, who claims credit for the ability of man to comprehend the true depths of his progress. Then we get to Belial, who I'm sure is trying to talk about how he taught black magic but it feels drenched in jargon. One weird detail I find fascinating is that, at the end, Belial refers to Man as "at once child and father of the universe", which in my view has the potential to be extrapolated into a framework that I doubt Aquino would appreciate because it sounds too much like Hinduism or Buddhism. Finally we get to Leviathan, or rather an entity describing Leviathan since this time it doesn't appear to be in first person. Here Leviathan is treated as the Absolute, a principle of existential continuity, answerable to nothing other than the final master of the universe. It is stated here that the Black Flame will only achieve full mastery and perfection when the universe is destroyed and there is nothing but Man and Leviathan, because only then can Man be sure that he isn't subject to a greater will. So essentially, in this framework, the only way to truly be autonomous is if nothing exists that can create dependencies. This to me is a profound weakness because it reveals just how bad this framework really is, at least so far. If we take this as the revelation of a supernatural being, then it shows that Aquino's philosophy (or the words of the infernal pantheon) cannot deliver the true depth of its emancipation without the destruction of all that is. If it's a metaphor, then it encourages the individual to simply cut himself off entirely from all that is, because in this framework only by doing so can you achieve real or perfect freedom. It's a recipe for supreme alienation – after all you don't get much more alienated than being willing to proclaim that the only way you're going to be free is if the universe is destroyed. And, in that sense, it's another form of the reaction that all too many LHP practitioners have when faced with the reality that, so long as you live in a society, or indeed an integrated universe governed by laws, you will always be subject to interdependence and a myriad of complicated hierarchies in which you are sometimes the master and sometimes but another subject. What better way to get rid of that problem than to cast aside the ultimate externality?
All in all, all the other problems aside, most of the Book of Fire makes for a somewhat interesting narrative device that can be utilized by Satanists and you can gleam some gems from it, but it's not the best sign post for the philosophy we're getting. One other complaint I have about the Satan section though is that it feels weird to read parts of it at first for one simple reason: the design is fucking awful. Seriously. Aquino used a different font for the sections where it's supposed be the word of one of the Daimons, which I guess is intended to convey that it's not the word of the author, but there are no quote marks where there's supposed to be a quotation from another character, and I swear the commas look like period dots. On close inspection you can make out the difference between commas and period dots, but it's pretty subtle, and if you read it at first glance you might not tell the difference. It's just such an awkward design.
Now we get to the Lucifer chapter, and for the purpose of this review we're going to skip the commentary on LaVey's original Book of Lucifer essays and go straight to Aquino's chapters. Before we do though, I must note that this chapter in particular showcases Aquino's tendency to design very insular and stupid-sounding terms for concepts that may already be covered in the English language. For example, in his commentary on LaVey's originaly essays, he uses a made-up word called "Internetrality" for what seems like he could have just used the word cyberspace instead. I also have this weird feeling of mild annoyance with when in the backstory section Michael Aquino insists that if you read his new chapters you'll realize that you already assume his philosophy to be correct, that you "know these answers already, intuitively", citing Plato (the most authoritarian and idealist of the ancient Greek philosophers) and his concept of "universal truths". At best, it's a pathetically arrogant attempt to justify his philosophy not in any empirical basis but in subjective "timeless" intuition. At worst, it smacks of something a cult leader might say. Either way, my suspicion is aroused.
We begin with a section on universes, which begins with the discussion of objective and subjective universes. The concept of an Objective Universe is pretty straightforward. It refers to the notion of the universe as we understand it, a matrix of reality comprising of matter and energy and indeed the totality of all phenomenon within it, governed by natural laws that can be apprehended via the scientific method. The concept of a Subjective Universe refers to the Objective Universe as perceived by an individual self-conscious being, or the universe that exists within their mental space. It's here that we begin to see the development of what can only be described as an anti-scientific framework. He insists that human science has no idea about natural laws in the sense of what they are, why they are or what enforces them, without considering perhaps that we have some idea of why they exist in the sense that we know that they are necessary for the functioning of the universe in various ways. He then goes on about how it is impossible to acquire an accurate assessment of the objective universe through experiment and empiricism, because every interpretation of the universe is totally subjective according to him, even when large numbers of people observe the exact same phenomenon and report back to each other than they have. He even goes so far as to suggest that what we normally observe as insanity is actually just a person's Subjective Universe replacing the Objective Universe, and he treats the designation of insanity as nothing more than the suggestion of social conformity, a suppression of individual will.
This for me is one of the biggest problems I can think of in Aquino's framework, and one of the biggest dangers that you might come across in the Left Hand Path. The primary implication of what he is saying is that the Subjective Universe is either just as valid as the Objective Universe, or that it has the potential to be more valid and more meaningful than the Objective Universe, and that by telling someone that their Subjective Universe cannot reflect the truth outside of your perception of it then you are in a sense restricting their social freedom. If this is your epistemology, then you have surrendered your right to challenge the Abrahamic worldview, or any other worldview you condemn, because, if you do so, then your framework tells you that you are trying to suppress the Subjective Universes of those people. The Christian fundamentalist's claims about God literally creating the world in six days, about evolution being false and dinosaur bones just being tricks from God (or Satan) designed to test your faith, about Noah's Ark being real, about how building the Temple of Solomon will lead us to a Thousand Year Kingdom on Earth, about the Holy Spirit, about Jesus resurrecting, all of it would be counted as part of the Subjective Universe of the believer, and you now have no right to dislodge that because that's just the triumph of the Subjective Universe and the will of the faithful. Or maybe it doesn't apply when they do it. Maybe they've surrendered their subjective wills to a false god if they do it. Maybe when you do it, you're exercising your free will and society has no right to stop you. But you're only making that judgement on a subjective basis. If you base your framework on subjectivity, then my interpretation of reality is equally valid to anyone else's, and talking someone out of an erroneous position becomes impossible and talking about philosophy becomes a case of talking about how good you are at telling stories or making paintings. It also lends credence to all of the bullshit that we've been seeing over the last decade or so from what we used to call "social justice warriors", people who assert that their gender identity or racial identity is a much larger subject than any objective matrix that it may operate under. If you adopt this framework of subjectivism, then you're unable to oppose the modern liberal/progressive tendencies that contain such thinking. The only way you can get past this and imbue your framework with truth is to entertain the premise that there is a reality that exists outside of subjective perception, but Aquino doesn't necessarily allow this because he implies that this pursuit is scientifically and epistemologically impossible!
But that's not all. There's another dimension to the Subjective Universe idea: the Collective Subjective Universe (or CSU). The concept of the Collective Subjective Universe is just his term for when a Subjective Universe is shared, approved and/or enforced by a larger body of people – in other words, it's his way of saying that human civilization is just the pursuit of cultivating a subjective universe capable of forming consensus (in other words, what is real is what we all agree to be real). There's no actual justification for why you can't collectively share the same observation of objective reality I must point out. It's just his way of pointing out that societies are founded on or undergird themselves with a shared set of values. He pointed out the salience of George Orwell's criticism of the concept of thoughtcrime, but viewed from the perspective of the ontology we're given thus far, the only reason Aquino has to give a shit is because his own Subjective Universe is in danger of being suppressed. Hell, if we actually go far enough with this, further than Aquino himself would allow, we would arrive at the premise that Satan himself doesn't have much of a moral ground to oppose God other than that humans wouldn't have the freedom to express Subjective Universes or arrive at a state where this subjectivity supercedes reality. He's already established that if you believe you've been possessed by the Holy Spirit we have no right to get in the way of that so why stop there?
But we haven't even begun to wade in the river of bullshit yet. Aquino then claims without empirical basis that time does not exist. I'd say tell that to actual physicists like Lee Smolin or Carlo Rovelli, or really many physicists who can tell you that, even if there's no real consensus on how we define it, there is some consensus on the fact that it exists. But that's not all, he denies the theory of relativity as formulated by Albert Einstein, calling it a tar-baby without actually bothering to demonstrate why exactly it's wrong other than apparently it refuted the ideas that Immanuel Kant had about time and space. This would require Aquino to explain why so many of the predictions laid out by the general theory of relativity have been proven correct – such as the Shapiro effect, the equivalence principle, frame-dragging effects, gravitational redshifting, light deflection by cosmic bodies, the perihelion procession of the planet Mercury, the gravitational microlensing of stars etc. – and the fact that the theory has been taken up as the best way of explaining the laws of gravity, not to mention the fact that general relativity has passed numerous experimental tests since its proposal by Einstein. Too bad he only devoted a paragraph worth of text to the subject. But not to worry, I'm sure his Subjective Universe will grant him the freedom to bypass this reality. Actually, he later goes on to insist that the speed of light is not 180,000 miles per hour and that curved space, wormholes, and black holes are all fictional concepts, all on the grounds that time has no basis in reality. Again we are compelled to ignore that many of these things have already been observed, and in fact this year we got our first up close and personal photo of an actual black hole. Yeah, needless to say I hope Aquino has re-evaluated that aspect of his epistemology. I will give him credit on one thing though: string theory is bullshit, being almost all metaphysics with no actual science to it, and I swear it's being propped up by the more science-savvy wing of the religious right.
One thing he might be somewhat salient on is where he talks about meaning and points out that Adam and Eve's true "sin" was that they recognize Good and Evil in a manner that is not in conformity with El (used as the true name for the Biblical God). He points out that meaning is not a function or property of the Objective Universe, but instead a property of the Subjective Universe, and, you know, there's probably some truth to that. If there is a greater meaning or purpose to this life, the universe seems to reticent to instruct us on what that is, and as such we are left to either figure it out or indeed devise meaning for ourselves. But where Aquino would probably leave this to the dominion of your Subjective Universe, I would insist that we should be able to determine meaning for ourselves by apprehending the world around us. Our only path to mastering the world around us comes from correctly understanding how it operates, this means dealing with a conception of reality that might lie outside of our perception of it. But where Aquino insists that for some reason this is thought-slavery, the rest of us may recognize this is knowledge.
Unbelievably the next section of the Lucifer chapter is devoted to time. I say unbelievably, because Aquino already stated that time isn't real. Actually, it's about Aquino's views on time in relation to religion, so I'm being unfair. In explaining what that has to do with anything, he claims that "OU-aligned" religions (that is, religions that base themselves around the premise of there being an Objective Universe that you have to grapple with) make you do slave tasks within a certain time limit, namely the duration of your life. Man, if only he applied this to labour, maybe he'd be semi-on to something. It's in this section also that we get into the definitions of the Right Hand Path and the Left Hand Path. Here the two concepts are defined very simplistically: Right Hand Path means absorption of the individual into the universe or God, while Left Hand Path means the pursuit of individual divinity. Pretty standard. Of course this affects how Aquino defines the view of time in these paths, so what is he going for? For RHP religions, he assigns the concepts of linear or cyclical time, with linear time being common to Western religions and cyclical time being common to Eastern religions (and, of course, he seems to imply that the two perspectives are linked to each other, as he suggests in the footnotes where he claims that Buddhist concept of time and "the Great Mandala" contains nods to the Christian Peter, Paul and Mary). For the LHP, however, he seems to shift gears from discussing time and instead talk about an Egyptian-inspired framework on death. For Aquino, the fate of the Satanist is neither heaven, nor hell, nor reincarnation, but a postcarnate state of being or Xeper, quoting Peter Pan in saying "to die will be an awfully big adventure!".
Sadly however this idea doesn't seem to be elaborated on too convincingly, so I can only assume you have to read his book MindStar to get the full picture. Instead Aquino goes on about how the missing link proves that the Black Flame was brought to mankind by Satan and his Daimons, which he thinks is justified by the change in cranial size in early hominids such as Cro-Magnon. What bothers me is one simple thing: why does Aquino feel the need to attribute this change to supernatural intervention, as opposed to the laws of evolution by natural selection? We have working explanations for the development of cranium sizes that do not require literal divine intervention (as is what Aquino believes in), such as the transition to bipedalism and changes in the female reproductive system that resulted from this transition. Why is the intervention of literal deities necessary? I also find it curious how he writes off most of human history is "doing nothing", disregarding the fact that humans spent most of their history until the age of agriculture forming hunter-gatherer societies, and then after that he goes on to invoke "the ghost of Atlantis", implying that Plato's Atlantis is the explanation. Well "Atlantis" was in all likelihood a morality tale by Plato, which may well have been based on the destruction of Thera by a volcanic eruption. Curiously enough he claims in the footnotes that the term missing link itself has fallen out of favour with paleantologists because it implies too simple a chain of evolution (not, you know, because the term is a colloquial rather than scientific term), and that now they refer to it as "transitional morphologies". Well I still see the term missing link thrown around and I've never, repeat, never, seen the term "transitional morphologies" used anywhere. Then Aquino appears to suggest that the only reason we don't know that Atlantis is real is because Christians and Muslims destroyed any evidence of its existence, and then complains about how talk of Atlantis is dismissed by mainstream archaeology (which isn't actually true; they do talk about Atlantis, they just talk about what they think inspired the story of Atlantis because they know it's not actually real) while the SS under Heinrich Himmler conducted major expeditions to find Atlantis. Well if the Nazis thought Atlantis was real then by god maybe there's some truth to it surely! You know, the people who also insisted that the Earth was made of ice and thought most other science was wrong because it was Jewish? And not to mention also that even Adolf Hitler dismissed Heinrich Himmler as a nutjob (though admittedly this was coming from his own volkisch Protestant Christian perspective). Why is Aquino giving the Nazis credence?
After citing an unnamed scholar on how Egyptian civilization was complete from the beginning (which makes no sense), he proposes that there may have been an "OU Satanic Age" that began in 100,000 BCE and is presently ongoing. This would in theory mean that the Satanic Age has been going on since the beginning of humanity, but then Aquino would emphasize if, implying that there probably hasn't been a Satanic Age within the Objective Universe, only the Subjective Universe. Curiously, however, he notes that there may be downsides to this age, or rather he hints at such, but says that it has not to do with the Age itself and more to do with it's "OU byproducts". What does he mean by that? Well he refers to two real world problems: the rammifications brought on by the discovery of the nuclear fission and fusion or more specifically the invention of the atom bomb, and the threat of overpopulation on the finite resources of Planet Earth. He doesn't say how we should counter this in a Satanic fashion, of course. He just notes that the Gift of Satan has an ominous side, before referring back to the Diabolicon where Belial says that the gift can never be recalled. So essentially, Aquino's idea of the Gift of Satan is a type of uncontrolled, absolute freedom (at least going from what was said in Satan's and Beelzebub's sections of the Diabolicon), the downside of which is the constant threat of environmental destruction, with no real safeguard against that, and the assurance that we can't revoke that Gift, possibly meaning in this case that we can't restrain the ability of human civilizations in Aquino's vision to have destructive effects on the Earth. Needless to say, this is an extremely dangerous view of freedom, one that cannot account for the need for order (indeed order as an abstract concept is rejected entirely in the Diabolicon), and it reminds me of some of the worst excesses of libertarianism, especially anarcho-capitalism (I say that because I think it's safe to assume Aquino is not a man of the left).
Then we get on to his idea of "Subjective Universal Time", which seems to be his concept of how, in the subjective mental space, time is infinitely malleable, the magician can alter the flow of time in any way he/she likes (slow it down, accelerate it, freeze it etc). How this is possible is not explained beyond it being the property of a seasoned magician or how stage magicians create this illuision of altered time and space – yeah, key word, illusion; that's what stage magicians do. After this is the Aeons section, of which there isn't a lot to say other than apparently Aquino ties the concept of Aeons to Gnosticism, and then goes on to claim that, had Gnosticism become prevalent, we might have had a more intellectual and philosophical attitude towards religion in contrast to the dogmatism of mainline Christianity. If by philosophical and intellectual you mean a somehow even more idealistic and pessimistic version of Christianity, then yes. I still find it very strange how Gnosticism keeps getting praise from Satanists despite it being arguably even more anathema to their beliefs than Christianity. Technically speaking Gnosticism is just the name given to various sects of Christianity that coalesced around similar ideas about the nature of reality, but common to them is the belief that the world is the creation an inferior deity, and that the true God is composed purely of spirit. How this idea manages to be appealing to Satanists is beyond me.
Moving on from time, we now talk about the gods and devils. This should be interesting, right? The section begins with Aquino asserting that the Objective Universe must have a prior genius to conceive, establish and compel its order. In other words, he asserts that there needs to be a prime mover, a God. Of course for Aquino this genius is apparently not one God but instead the Neteru, a collective of supernatural beings that exist within Subjective Universes. In ancient Egypt, the term Neteru may or may not have been the word used to refer to the gods, so we can assume that Aquino is employing a polytheistic framework. These Neteru are considered timeless in that there was no point in time that they came into being, which would mean that they have always existed, and without them there is no explanation for the universe coming into being other than happenstance and the Objective Universe would comprise of utter chaos. He could explain the universe as being the product of laws, atoms, energy, matter and the process that comprise them, but he rejects this explanation and thinks it's impossible to explain the universe that way. He poses the question of why humans should apprehend a multiplicity of Neteru rather than a singular God, only to leave the question unanswered, and then to suggest that Set and the multiplicity are the same thing. Apparently this is internally harmonious. Aquino says further that the Neteru are not apprehensible within mechanisms of the Objective Universe but through noesis, a Greek word that he uses to refer to intutive apprehension but which actually means the exercise of intellect or reason. Thus we again establish that Aquino's framework is essentially a high-brow brand of Platonic (or Platonism-esque) polytheism in Egyptian costume.
His critique of the Biblical God isn't particularly bad, but I must note that his insistence on referring only to El seems historically questionable. Yes the name El is the earliest name given to the Biblical God in the Bible, but the identification of Yahweh with El can be explained rather adequately as a syncretism of sorts, with Yahweh assuming the role of El and taking his name through being identified with the head of the Canaanite pantheon by the Israelites. There's also the claim that dualism is a uniquely Hebraic corruption (well, borrowed from Persia more accurately), which is odd because it is pretty well documented that the Greeks had their own homebrew dualism via the Eleusinian Mysteries and the Egyptian religion certainly had its own dualistic element in the conflict between Ra and Apep, which later became ever more central to the Egyptian religion following the exile of the Hyksos and Set becoming the resident enemy of the gods. More curious however is when we get to the claims about religion and violence. He points out that Satanists/Setians have never engaged in systematic violence in the same way that other religions have, which is correct, but then claims that the reason for this is simply that the Satanists/Setians are more secure in their beliefs, and that the other religions have no security or confidence in their beliefs. This is an idealist, entirely post-hoc rationalization that shunts to the side the role of power and the specific hierarchies that engender such aggression. Stop and wonder why Christianity transformed from a largely pacifist religion concerned with social reform, albeit packaged as a ridiculous pessimistic cult of resurrection, to the Christianity we know today, known for its countenance of rigid hierarchical authority and repression. The answer lies in the adoption of Christianity by the Roman state, which then fashioned an official Roman interpretation of Christianity, suitable for the use of the Roman state. But this point never comes up once in Aquino's work, and indeed it's barely addressed in the type of crude New Atheist arguments that he opportunistically channels in this book.
Then there's his brief critique of Buddhism, and he sort of misunderstands the Buddhist take on suffering and consciousness. While there are more nihilistic schools of Buddhism out there, many Buddhists don't actually deny consciousness. They just don't believe that there exists a self or an ego, and that suffering is caused by cravings or attachments which spring from desire and are tied with the attachment to the ego.
In contrast to Buddhism, Judaism, Islam and Christianity, Aquino establishes that the Satanic religion is based on there being independent, self-aware consciousness that is external to the Objective Universe, and that, for him, the ancient precursor to this was the Neteru who were apparently collectively identified with Satan. Again, a simple search for the term Neteru yields no such determination, unless you count the fact that Christians tend to view every god that isn't Yahweh or Jesus as Satan, and that the Neteru is widely considered to be the name the Egyptians used to refer to the gods. What Aquino is saying then, whether he would admit it or not, is that his conception of Satan and Satanism is firmly attached to, if not almost indistinguishable from, classical polytheism, but with modern LaVeyan affectations and, in true LHP fashion, taken from the lens of the darker or marginalized gods (chiefly Set). And then in that spirit we come to a few sections on Set and his priesthood where he, against his previously established theology, defines Set as the neter who is against the Neteru, defined as that which is not nature – the irony being with that part is that the Neteru are fundamentally outside of nature in his own theology!
After a long exposition on Set, Satan, and for some reason Melkor and Sauron from the Lord of the Rings universe, we come to a section entitled "Humancarnation" (seriously Mike what's with the made-up words?), which appears to be a section dealing in metaphysics. The thing that stands out is the way that Aquino fundamentally misunderstands the naturalistic and scientific perspectives of human reality. He complains that the scientific perspective holds that Man is just another animal, which is ironic given that he was quite happy to join the Church of Satan, a religious group that then, as now, stated quite blatantly that Man is just an animal, just that he is the most advanced and vicious of them all. He holds that the scientific world view holds that man is nothing more than a machine, which requires him to ignore the fact that the scientific community does not automatically believe this, and in fact we know from our scientific understanding of the world that, as I covered in my case against transhumanism, that the brain does not actually operate in a way that can be described as mechanical. One the perspective of consciousness he assumes that everyone in the scientific community takes the Daniel Dennett perspective of consciousness – that it does not exist – at which point I would encourage him to look into Roger Penrose. He even goes so far as to claim that the scientific community is not confident to judge whether or not there exist an external God, which would require him to ignore that several esteemed members of the scientific community happen to be atheists.
Speaking of atheism, I find Aquino's criticism of atheism to be very shallow. He accuses the atheist of only being interested in criticizing Biblical mythology, which is an interesting rehash of that whole "atheists just want to bash Jesus" argument. I mean yeah let's ignore the way atheists tend to criticize Islam and Hinduism as well as Judaism and Christianity just to go out of your way to look like you got burned by an atheist who told you that general relativity is actually real. Don't let reality stop you from accusing atheists of "scholasticism". It's worth noting that in the previous section Aquino marshals an interesting quote from John Fowles's Aristos where it is stated "Intelligent Athenians of the fifth century knew that their gods were metaphors, personifications of forces or principles". It's particularly interesting considering, to my mind, this is a perspective that is entirely compatible with an atheistic outlook, but then Aquino has the nerve to deem atheism an inferior philosophical outlook. As for his take on agnosticism, there really isn't much to say other than, at last, an argument of some sort, even if it is basically an ad hominem.
After this however we get a somewhat interesting criticism of the Church of Satan and its hedonistic outlook, criticizing its emphasis on carnal pleasure as not enough, suggesting instead that an Epicurean outlook on pleasure is preferable (which is ironic on his part considering Epicurus was a materialist and thus would be opposed to Aquino on epistemology) and suggested that virtue should be raised to the level of rationality, and that to be a god carries with it the responsibility of upholding a specific set of virtues pertaining to wisdom, ethics and the Agathon (or "the Good", whatever that might mean), noting that the Biblical God failed in this regard. All of these are fine things, commendable in fact, but I can't get past that all this is coming from the same guy who already establishing that this very good, as all things in the universe, are to be destroyed so that there is only Man and Leviathan, and assured us of no safeguard against the destructive side of his conception of absolute freedom. What's even more telling however is that in this part of the book we see the arch-LHP guy Michael Aquino, who prizes himself on being more Satanic than Anton LaVey, propose a conception of serving a good that is by necessity greater than the individual, and marshalled a quote about Platonic philosophy that tells us that there must always be a good that transcends the particular goods of individuals. It makes me wonder just how confused Aquino's framework is. Although I have to say, "serving the Holy Grail" is a particularly metal-sounding phrase, if a bit of an eyebrow-raising one coming from a Satanist (although in fairness there apparently have been pre-Christian conceptions of the Holy Grail).
After this though, we get to the last part of Chapter 12, which I mention only because it contains some claims that appear to be factually wrong. He claims that the Greek concept of telos originates in Egyptian symbolism, with the only evidence of this being a Plutarch quote that doesn't seem to suggest this entirely. But far more egregious is his take on Darwinian evolution – he appears to consider the Lamarckian model of evolution to be superior to the Darwinian model of evolution, on the basis that Lamarckian evolution places a greater emphasis on individual will. Of course there's too much evidence for Darwinian evolution to be correct for Aquino to simply dismiss Darwinism as he does and Lamarckianism is considered to have been supplanted by other scientific doctrines, but let's not allow that to bother us because by god science has to conform to our individual will.
Now we come to Chapter 13, which is (thankfully) the last of the Lucifer chapter. This appears to be yet another chapter about metaphysics, albeit this time with specific attention being paid to the subject of consciousness or the soul, which is going to be fun to say the least. Yet again we open with a strawman of naturalistic philosophy that reads like the only guy he read on the subject was Daniel Dennett. One thing that is interesting, however, is that he claims that the ancient Egyptians recognized that consciouness was external to matter, and his source for this…is Deepak fucking Chopra! The literal Quantum Healing guy! I don't know what I was expecting from Aquino, but it was almost certainly not this. Although I must say, perhaps I should have expected something New Agey given that he uses a term like MindStar to refer to the Xeper.
His critique of the "Judeo-Christian" concept of the soul is weird because it seems very heavily focused on the Judaic concept of the soul (or perhaps the lack of one), without much attention paid to Christianity. A very basic assessment of Christianity would lead you to understanding the Christian concept of a soul that would thus be distinct from Judaism, one may even go further and try to analyze the Hellenic influences of the Christian doctrine in this regard, but Aquino doesn't seem to note this, and indeed is of the belief that post-Enlightenment Christians don't even believe in such a doctrine. Even more curiously, for a guy who is to be taken as avowedly anti-Christian, Aquino seems very happy to employ the type of argument that would otherwise be reserved for Christian apologists. He seems to imply that, if you have a society where people don't believe in an afterlife or a God, then the result is a society of hedonisitic decadence. He marshalls a scene from Pinocchio in support of his point (huh, I'm getting some Jordan Peterson vibes from this part) in which The Coachman invites unsuspecting youths to a place called Pleasure Island, an amusement park where they could do whatever they wanted without any rules until they, in their mischief, transformed into donkeys and were sold into slavery. This on its own is capable of illustrating a somewhat profound moral point, and in fact it sounds like something that can be used as a metaphor for something I remember hearing from Buddhism, but here it just seems like an arbitrary way of giving slack to people who don't agree with your belief system.
Then we arrive at Aquino's explanation of his concept of the "MindStar". There isn't much to say of the MindStar on its own, and it's only a page before we talk about it in relation to an assortment ancient Egyptian concepts of the soul. What I will note however is that Aquino notes that, in his version of Satanism, death does not mean personal obliteration but rather "the MS T-Field relinquishing of a no-longer needed OU sensory interface". No-longer needed eh? That sounds like something you can get away with when you describe what we'd call natural death, passing away into old age as it were, but I wonder how that works when you get killed? If a guy stabs me to death does my soul decide that I no longer needed that body anyway? What a strange concept of death and afterlife.
After this we arrive at the third chapter, the Belial chapter, which as I explained before is devoted to magic. Here, magic is defined as the means by which a practitioner renders the universe intelligible to his will and thus able to interact with and influence it, which seems fairly in line with that old Crowleyite axiom that much of the Left Hand Path uses to define magic. Of note is the definition of black magic and white magic, as based on the doctrine of the Temple of Set. Traditionally, black magic and white magic are defined as magic intended for malevolent and benevolent purposes respectively, and in the Left Hand Path the terms black magic and white magic are typically treated as arbitrary. Here, the term white magic refers to the magic that is specific to mainstream religions, which for Aquino is a form of self-deception and for him not real magic, while black magic refers to magic that operates from the Setian premise of the individual being distinct from the objective and subjective universes and as such is called "D5 tools". This dichotomy is ostensibly based not on good magic or bad magic, but rather on true magic and false magic (though, surely this lends itself to a good vs bad value judgement if truth is tied to goodness). These concepts are expanded upon not too much further into the book. White magic is defined further as a highly concentrated form of conventional religious ritual, such as prayer, often with the intent of currying the favour of or seeking the will of a deity or daemon. Black magic is divided into two categories: Lesser Black Magic and Greater Black Magic. Lesser Black Magic is a tool to focus the mind outward in order to identify the properties of the objective and subjective universes, which for Aquino is an analytic process separate from traditional ceremonial magic, which seems like an attempt to frame the concept in rationalistic terms (wasn't expecting that from him), with the aim of controlling natural law for the purpose of changing a situation in conformity to your will. Greater Black Magic is the category of black magic whose purpose is the analysis and control of subjective universes, with the aim of replacing the subjective universe that the individual learns as a result of societal conditioning with a subjective universe that is consciously created by the individual. Unless the practitioner is suitably disciplined, this comes with the risk of becoming mentally unstable, supposedly because you've been given license by the Black Flame to go into multiple subjective universes and do whatever you want with them.
In between the sections on Lesser and Greater Black Magic we get a section about how history is just a form of "reality control". Aquino outright states that history is not a means by which to derive as a foundation for or evidence of anything because historical accounts are written by humans with different interests and therefore utterly subjective. It's a particularly myopic form of nihilism because it completely bypasses the part about history where people gather evidence of things that happened and draw conclusions from them not to mention use them to either support or disprove certain accounts of history. It's another case of something being more complex than Aquino makes it out to be. It's also very rich that Aquino would complain about subjectivity considering his whole framework frames subjectivity as eing superior to the objective world, as is at the very least suggested by the fact that magic concerning the subjective universes is the "greater" category of magic. Of course he backpeddles later and says that the implications for black magic is that history is merely incomplete rather than unreliable.
In the section devoted to Ritual, Aquino gives a critique of LaVey's use of the term Shemhamforash in his rituals, which is actually just one of the many Hebraic names of YHWH. He seems to treat the use of it as essentially "mystobabble", which, while not entirely fair considering it isn't an atraditional name, is salient insofar he is correct to point out that doesn't really have anything to do with Satan. As for the rest of the Ritual section, there isn't much for me to say given that it's sort of a continuation of the epistemology of Aquino's already established framework, but otherwise it's not terrible in that it seems to me like it can be used to derive small aspects of methodology.
Now we move on to the fourth chapter, the Leviathan chapter. For the purpose of this post, I won't comment on the Enochian Keys themselves and instead focus on the backstory lore surrounding them, particularly because it involves Aquino's exposition on the character Enoch. Aquino considers him to be the Biblical equivalent of Cadmus, Hermes and Thoth, a connection that I'm not sure where it comes from, although it might be extrapolated from the way people have tried to connect him with Hermes Trismegistus, the alleged founder of Hermeticism. I'm also not sure where Aquino got the idea that Enoch was a sex-maniac. That's news to me. Other than that, there is a somewhat decent summary of the Book of Enoch, and why Aquino thinks Enoch to be a missing figure of the Left Hand Path. Personally though I wonder if Aquino isn't taking creative license with the myth, since it sounds like, in the Book of Enoch, the Watchers are still supposed to be the bad guys, and the "Black Flame" Aquino refers to is not depicted as a spark of divine consciousness, but a weapon by which to attack the believers of God.
But there's another strange quirk to this chapter, one that gives me the clue to a particularly elitist character to Aquino's thinking. His explanation for why the "Judeo-Christian cult of El" (read: Christianity) prevailed in Rome effectively amounted to him saying that the people were too stupid and ignorant to believe in esoteric mystery religions. Of course he frames it as being the religions of pre-Christianity, but that doesn't make sense because the people were quite fine to be polytheists before Christianity showed up. In fact, we know that in the case of Rome at least, in the early days of Christianity, the Romans treated Christians with pity at best, and suspicion at worst, and at any rate many were certainly willing to cheer at the sight of the early martyrs being slaughtered in the Colosseum. But apparently the polytheism they already believed in wasn't sophisticated enough, so it seems like he's referring to a certain type of esotericism that existed in the ancient world that was not understood by the masses – probably because its practitioners willfully prevented the masses from understanding their doctrines by making their religions so exclusive. And again, the political realities of ancient Rome are casually ignored here. Aquino ignores how the Roman imperial hierarchy was rigid in its consolidation of state power, ruthless in its persecution of dissidents, and often too corrupt to do anything for the average citizen. Christianity, for better or worse, emerged as the answer to this political situation, offering deliverance from the poverty that Roman citizens felt in their day to day lives while preaching against the excesses of the Roman Empire. But Aquino doesn't account for this. Instead he prefers to think that the masses were just insane gluttons for punishment who embraced a tyrannical god not because he promised worldly liberation and spiritual salvation (even if that was for naught) but because they were starving for attention. It's a fundamentally elitist worldview, one that is destined to fail to enlighten the masses because it so fundamentally despises them for being too ignorant to grasp its spiritual doctrine, and also fundamentally idealist because it reduces the rise of ideologies to sentiment rather than account for external political and material conditions. I guess we can expect this from a guy who, for all his anti-establishment flair, appears to be nothing more than a garden variety liberal at best.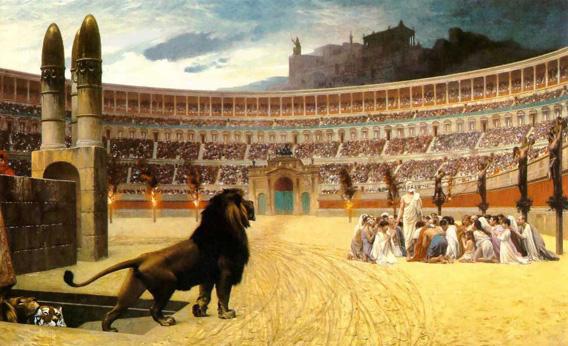 He also returns to the point about historians not accounting for the majority of human history, which is simply wrong because we know for a fact what humans did for 90% of their history. He asserts, without any evidence or even convincing argument at all, that there was undeniably ancient civilization for the 90,000 years or so that, in reality, were spent in a hunter-gatherer mode of social organization. There are only two points of evidence he refers to in support of this claim. The first is that, supposedly, the idea of Atlantis had different names under different cultures, which doesn't really prove the actual existence of the settlement. The second is that there were 335,000 search results for the term "forbidden archaeology" in 2018. What he's really saying is "go on Google and look up a shit ton of conspiracy theory websites".
Finally, we'll address the Yankee Rose chapter, the additional chapter. This section believe it or not is pretty fascinating in that it gives an account of the lore surrounding key aspects of Anton LaVey's life, such as the Black House. There's all sorts of colourful details, such as how LaVey preferred to greet guests in his house by arriving through the fireplace and the secret passages throughout the house, which really serve to breathe a type of life into the life of LaVey that you sometimes don't see when we talk about Satanism, which is further a great contrast to the often dull pedantry found in much of the rest of the book. Then there's the mysterious stuff about the sinkhole and the photograph of the house supposedly collapsing inward until nothing but darkness remained. It's an intriguing closer – or so I would say, if it were indeed the closer.
The Ninth Solstice appears to be another section from the point of view of Satan, which means we're back to that stupid font again although by now you've probably adjusted to its awkward character. It seems that in this text Satan is addressing Anton LaVey, who he treats as his anointed man, gives him his tribute, and by his will is consecrated a Daimon and becomes a god. It's all strangely amicable for a being who, as I mentioned earlier, got sick of being called Satan and insisted on being called Set instead. But apparently this is accounted for when he says the Church of Satan has past its time, and implores LaVey to seek out "the Elect", whoever that might be. There are a few other peculiar details to note here. Satan declares that he and his entourage have no need to justify their existence or their desires, a statement that I would have expected from an almighty sky deity whose rule is absolute and not his freethinking adversary. Once again the elitist aspect of Aquino's worldview is visible, with Satan's stress that he will not illuminate the many but instead the few, only the Elect. Only they can truly receive Satan's wisdom. Such is the mark of a deeply esotericist doctrine (esotericism referring to mystery traditions and the religious practice of keeping occult knowledge hidden to all but a select group). And who is this "Elect", exactly? Satan doesn't tell us, and since he's addressing LaVey we can only assume the two already know between themselves who the term "Elect" refers to, but we sure don't. Perhaps it refers to the only people who identify as Satanists? Or the highest ranks of the Temple of Set? Who knows. Lastly, Satan tells LaVey to receive his Red Halo as the sign that he has become the Red Magus that Leviathan spoke of. If you remember the Diabolicon from before, you remember that the last section of it says that only with the obliteration of everything else that the Black Flame may "become red in the glory of its perfection", obviously signifying the full attainment of self-divinity. That in mind, what's happening in this dialogue actually? Is LaVey still alive at this time, or is he dead and this is supposed to be his disembodied spirit talking to Satan in the afterlife? What's going on here, because I refuse to believe that LaVey actually destroyed the universe.
Appendices aside, that takes care of the book.
So what am I to make of this whole thing? How am I to summarize this book as a point of development for the direction of Satanism. Summer Thunder may be disappointed to hear me say this (or he would if he didn't see it coming as he presumably read this post) but I do not see good things coming from the Aquinoite/Setian framework of Satanism.
If we take a look at Aquino's worldview, it would be tempting to conclude that his framework can be reduced to a more sophisticated brand of inverted Christianity due to the fact that Christian apologist arguments are deployed in service of Satanism, but that wouldn't be accurate. It's more like a brand of polytheism that places strong emphasis on Platonism and esotericism, with Satan and his demonic entourage almost filling the role once filled by the gods of old, which is framed as a restoration of the original Egyptian cult of Set, which Aquino insists was the original cult of Egypt before being supplanted by that of Osiris. It's classical theism, but from the lens of a kind of quasi-polytheist Platonism, mixed with an "I swear it's not Ayn Rand" brand of hyper-individualist libertarianism, all wrapped up in a framework that lends itself easily to solipsism. It's a confused philosophical outlook, and it tends to show in many areas. For instance, there is his classical theism and his dismissal of Ayn Rand, and then there's the fact that his brand of individualism almost hasn't changed from LaVey's other than it's more "Epicurean" in attitude. I guess you can say he can't be an Objectivist because Objectivism categorically rejects belief in a God, but for some reason that doesn't stop me from getting the sense that there are scents of Randian morality and ontology still there, bastardized by Plato-esque theism though they may be. And then there's the fact that his absolute individualism is contradicted by his insistence on there being something higher than the self – whether it be Leviathan clearly taking the role of the All or the talk of the importance of an Agathon that the individual must serve and cultivate. And then to top it all off there's just the fact that Aquino supports this whole picture by marshalling a variety of talking points on numerous subjects that are often either dubious, myopic or just straight-up factually wrong, not to mention a shocking level of ignorance regarding science – and how ironic is it that a guy who has a Daimon of Science in his infernal pantheon either rejects the scientific method or places it as inferior to divine revelation?
I'm sorry, but I can't take this as anything other than a mess. If the Satanist movement follow's Aquino's doctrine, it will be doomed to exist under the shadow of Christianity, due chiefly to the fact that it marshalls classical theism similarly to how Christian apologists might just that it's against Abrahamic monotheism and for a different theistic framework centered around Satan and his demons (or, excuse me, Set and the Neteru).